Corey Sprott - Our Head Winemaker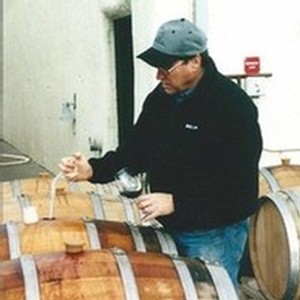 The Eagle Foothills American Viticultural Area is developing a reputation for growing some of the highest quality wine grapes in Idaho, even perhaps in the United States. These exceptional wine grapes deserve the passion, knowledge and touch of a great winemaker. Corey Sprott brings exactly those qualities and experience in wine making to 3 Horse Ranch Vineyards. His resume looks like a history of "Best Jobs Ever".
After graduating from Napa High School (with Martha Cunningham!), Corey went on to earn a BS in Fermentation Science at the University of California at Davis. Since then, he has worked with and made wine for the best, among them Robert Mondavi Winery, William Hill Winery, Rombauer Vineyards, Napa Cellars, The Wine Group and The Ranch Winery.
We asked Corey to bring his lifetime of skills to 3 Horse Ranch Vineyards here in the Eagle Foothills AVA, to be our General Manager and Senior Winemaker. Corey arrived in Idaho in July of 2019, bringing his wife and teenage daughter with him.
When asked why he came to Idaho, to 3 Horse Ranch Vineyards, he will tell you he "came here to do this, to be here in the Eagle Foothills, making wine in this special place." We are pleased to have him here; we're looking forward to having his signature on 3 Horse Ranch Vineyards wines.
When not in the vineyards or the cellar, Corey will tell you he is a devoted husband, father, and now a new grandfather. He is a devoted Giants, 49'ers, Warriors and Sharks fan, and has taken up the rallying cry as a BSU Bronco's fan. In the outdoors, he likes to fish, hunt, hike and camp. He loves to cook, drink good bourbon, craft beer and of course great wine. His greatest avocation is to host his friends and family for a gourmet dinner or a weekend cookout.