Corey Sprott - Our Head Winemaker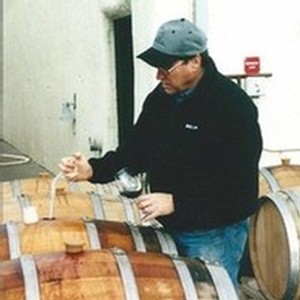 The best fruit deserves the passion, knowledge and touch of a great winemaker. Corey brings exactly those qualities and experience in wine making to 3 Horse Ranch Vineyards. His resume looks like a history of "Best Jobs Ever".
After graduating from Napa High School, Corey went on to earn a BS in Fermentation Science at University of California, Davis.
And then he went to work, and he has worked with and made wine for the best.
Rombauer Vineyards - St. Helena, CA
Napa Cellars - Oakville, CA
Black Stallion Vineyards - Napa, CA
The Ranch Winery - St. Helena, CA
We asked Corey to bring his lifetime of skills to 3 Horse Ranch Vineyards in the Eagle Foothills AVA, to be our General Manager and Senior Winemaker. Corey arrived in Idaho in July of 2019, bringing his wife and daughter with him.
When asked why he came to the Eagle Foothills, to 3 Horse Ranch Vineyards, he will tell you he "came to do this, to be here, making wine in this special place." We are pleased to have him here, we're looking forward to having his signature on 3 Horse Ranch Vineyards wines.
When not in the vineyards or the cellar, Corey will tell you he is a devoted husband and parent, a Giants Fan, a 49er's fan, a fisherman and a upland game hunter. He loves to cook, drink wine and host friends and family.