January 4, 2023 | Lunch with the Winemaker | Julianne Germain
Lunch Time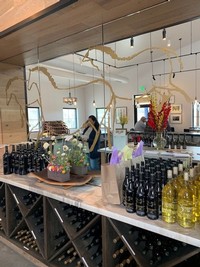 Happy New Year everyone!
We look forward to 2023 and all it has in store for us. Let's start this year off the right way!
Did you know that every month, we host a Winemaker's Luncheon? This luncheon tradition started in 2019 and continues to this day. Our incredibly talented wine maker Corey Sprott, will host lunch, answer questions and share his experiences. This is also your chance to meet other wine club members and exchange your own experiences with 3 Horse Ranch Vineyards. Oh...and let's not forget about the always amazing lunches provided by Chef Carol Faber and her wonderful crew, always fun, always delicious.